You just received your wrap,
but it's not as soft, floppy and cuddly as you were hoping for?
Don't despair!
I remember when I purchased my first woven wrap years ago, after wrapping with a Moby for awhile. I was a bit shocked at how crunchy and stiff it was. I almost gave up on wrapping, thinking that it wasn't for me (lol, imagine that!) At the time, I had no wrapper friends locally so I'd never felt what a woven wrap was supposed to feel like and I was disappointed to be quite honest. Long story short, I sold that woven and purchased an old used Didymos Paul. It was love at first feel! Paul was everything I dreamt woven wraps would be, moldable, cuddly and soft like a baby blanket.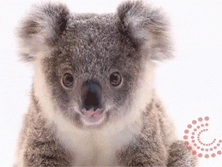 I started purchasing other wovens and found that I really enjoyed the "breaking in" process of it. It's interesting to see how the fibers and the tactile of the threads change throughout time.
Okay, but how do you get it to change?
There are several tried and true methods, but the simple answer....break down the fibers by moving them. Friction against them will wear them down.
When you first get your wrap, give it a wash and dry (following the washing instructions per blend)
This step will dramatically change the wrap right away and you'll notice that it's not as stiff.
Give it a steam iron, or two or three (depending on the fiber)
Steam ironing will break the fibers down quickly. I've also noticed that when I steam iron it width wise it helps more then when I steam iron it moving the iron from side to side. That may just be my little quirk of mine though...
Pull it through sling rings,if you have them.
If not create a loop and pull the rest of the wrap through it.
Braid it:
Remember it's the actual braiding that's going to break down the fibers so you need to continually braid it, not just leave it in the braid to break it in.
This is literally the easiest method...use it as a pillow
Please be sure that it's secure before letting a little one on it.
Let your older kids play with it:
tug-of-war or whatever they find themselves doing with it...hey it keeps them busy lol
Most importantly, use it:
The more you use it the faster it will break in.
Please use your best judgement and use care when breaking in your woven wrap.